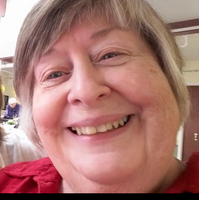 Dianne Elizabeth Buller
Dianne Elizabeth Buller of Red Deer passed away at the Olds Hospital on October 10th, 2022 at the age of 79 years. Born in 1943 in Florence, Nova Scotia, the second of four children and only daughter to the late Eunice and Jack Murphy. Dianne always spoke so lovingly of her home.
Nursing took Dianne all across Canada, making many lifelong friendships along the way. It was through a roommate that she met and married the late Fred Buller. Although the wedding almost didn't happen when Fred came home with a powder blue tux instead of the black one he was told to get.
When Dianne became a mother, she had truly found her calling. She doted on her only child Jennifer, in all the right ways. She never missed a school play, awards day, game or any important moment and we have all the pictures to prove it.
Being a grandmother was among the happiest times of her life. She loved reading, doing arts and crafts and playing cards with the kids, but only "go fish" because it was the only game she knew how to play.
Nothing was more important to Dianne than friends and family. From camping to backyard BBQ's, to getting together for tea, Dianne was always so happy to simply spend time with everyone. She always did her best to keep in touch with everyone, although the phone calls and letters will be missed, the beautiful memories she left everyone with will go on forever
Love you to the moon and back.
Dianne will be lovingly remembered by her daughter Jennifer; grandchildren Mia, Saint, and Kaydence; sisters-in-law Jackie, and Mary; brother-in-law Ken; nieces Dianne H., Bernadette, Rita and Dianne M.; nephews Wayson and Lewis; aunt Maxine; cousins Debbie (Frank), Darren (Louise), Kim (Al), Sheldon, Lauren, Mark, Brittany, Jenna, Mitchell, and Kristen.
Dianne was predeceased by her parents Eunice and Jack Murphy; husband Fred; brothers Wayson, Burton, and Fred and nephew John.
As per Dianne's wishes no public service will be held. In lieu of flowers, memorial donations may be made directly to the Alberta SPCA Community. Condolences to Dianne's family may be emailed to meaningful@telus.net. Please indicate "Buller" in the subject line.
Arrangements in care of
Meaningful Memorials Funeral Service
A locally owned cremation and funeral provider
serving Red Deer and all of Central Alberta
587-876-4944