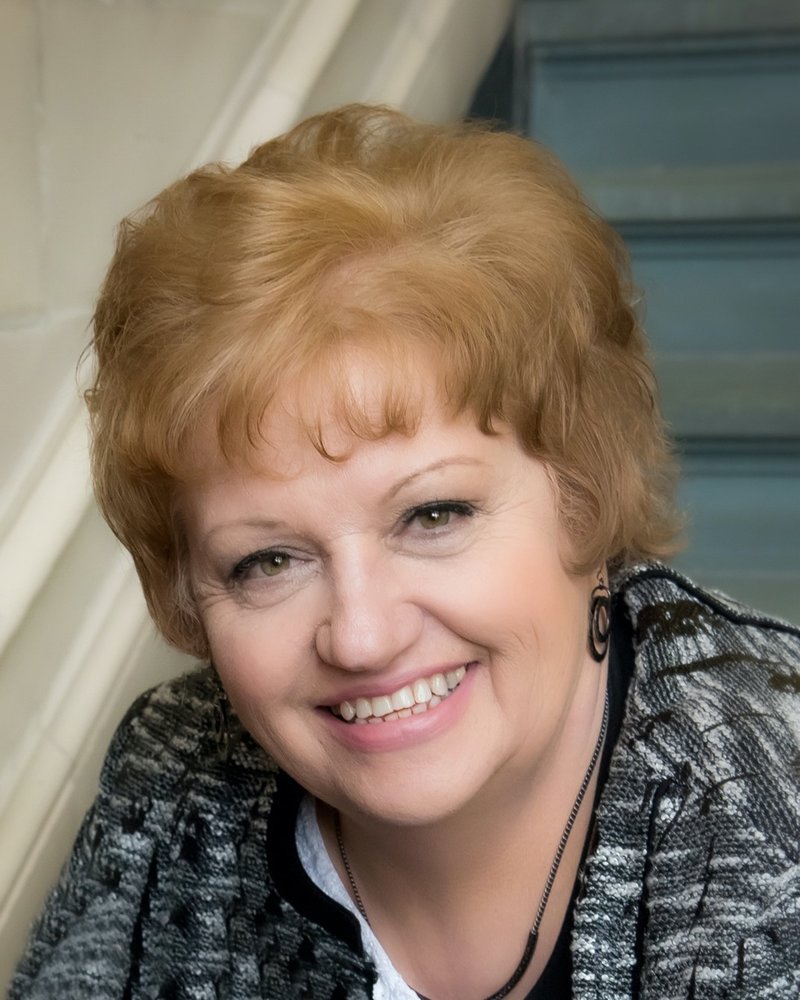 Obituary of Beverly Joyce Nobel
On Sunday July 11, 2021, Beverly Joyce Nobel (Harder) peacefully left our sides for glory on high, from the Red Deer Hospice. A dearly beloved wife, sister, mother, grandmother, and friend to many, an ever-giving generous hostess and compassionate soul will be greatly missed.
Bev, as she preferred to be known as, was born early morning of mother's day, May 10th 1958, to her parents Abe and Kay Harder in Winnipeg MB where this young family resided over the next nine months. The youngest of three sisters would then journey to live with her family in Abbotsford BC in a newly built home for three years. At this time her younger and only brother would complete the Abe and Kay Harder household.
After moving back to Winnipeg mom would proceed to break her left arm for the first of three occasions. She was a very active and invested person in all aspects of her life. You could say that mom was an outgoing extravert. Over the next years the Harder family would move in and around the Steinbach area, including living on a farm south of Steinbach.
Bev attended various Mennonite churches, with her family, throughout her childhood and later years. Bev would receive the saving work of Jesus Christ in her life at a young age of seven or eight which would grow into a life of outpoured generosity and selfless sacrifice modeling the love of her Savior. She would continue to grow in faith and character through service at Gimli Bible camp, involvement at Gospel Fellowship Church and baptism in the summer of 1973 (grade 9). Here Bev would step into her first active leadership role, as president of the youth group.
Bev was also very active in sport, music, and learning life skills. Not one to back down from new challenges, this grade nine student would jog a mile after school each day, participate in baseball, volleyball and badminton. She expanded on her interests and skills, becoming a locally recognised nurses' aid during and after her graduating year.
Following high school Bev would travel to Hawaii with two girlfriends Caroline and Bonnie, a time she often enjoyed reminiscing about. In the fall Bev would attend a year at Briercrest Bible College to grow in spiritual wisdom and exercise her already strong faith through service in music and camp ministry. Following a year there she would dedicate her summer to service at Pines Youth Camp in Montana.
Bev would return home to Steinbach and work as a secretary in two different insurance offices before meeting and marrying her first husband Reg Hertz in April of 1981. Moving 712km away to Hudson Bay, Saskatchewan would change everything, but Bev would adapt to a very different rural lifestyle. Here Bev would continue to expand her relationships, giving, and skills. Bev would become a mother on March 17 of 1982 to a son Daniel Mark, again on November 14 of 1984 to a second son Jared Reginald, and with much joy on July 6, 1988 to a daughter Larissa Kay Thelma.
During these years, now raising and instilling her faith and values into her own children, Bev continued to pour out her love for others through service in the broader community and area of Hudson Bay. A faithful member at her new home church in Weekes Saskatchewan, she actively involved herself in planning and helping Sunday morning worship, children's ministries, women's retreats, special community events, and cooking at Ketchun Lake Bible camp over the next 20 plus years. Bev's love of music and singing complimented her given talents in playing piano by ear as well as singing many times. Bev's hobbies and interests would also expand further in creativity and dedication to history keeping, photography, reading, gardening, sewing, baking, cooking, and even entrepreneurship in these interests.
Beginning in 1990 Bev's journey would begin to take an ever increasingly hard path ahead. Bev's personal and reoccurring battle with various cancers, hardships, and devastating tragedies would begin to reveal the golden heart of a faith warrior. Over the next 31 years Bev would suffer the loss of her eldest sister Elaine Dueck, nephew Jeffery Dueck, son Jared Hertz, father Abe, and mother Kay, as well as nephew Roger Hertz, mother-in-law Thelma Hertz, and father-in-law Philip Hertz. Amidst suffering from multiple cancer surgeries and treatments Bev would go through divorce in 2015.
Bev would not give up her trust and faith in Jesus' goodness as she entered the recent and latter part of her story. During this last season she would live in Saskatoon and Warman SK where she would meet a man of similar care and generosity at Elim Tabernacle. Bev truly enjoyed using her musical ability namely her 'pitch perfect' voice to honour her Savior in joining the Elim choir.
Bev Hertz would become Bev Nobel in the spring of 2017. John's love and support of Bev was evident to friends and family as clearly seen in her expressions of joy and enthusiasm for this next stage in her life. During this latter stage of her life Bev became a grandmother to five grandchildren. Her desire to pass on her love continued to be evident despite increasing health problems and required effort.
Bev and John would move to Red Deer Alberta in January of 2019 where they would continue to give of themselves at CrossRoads Church. New friendships blossomed wherever Bev found herself in the world, Red Deer was no exception. During a routine check-up it was discovered that cancer was back yet again, this would be the beginning of Bev's final war with pain. Bev mentioned to her son Daniel at one point in the hospital that, "I'm sad because I just began living my best life."
Bev is survived by her husband John Nobel; sister Wendy (Landis); brother Brian (Sheila); son Daniel (Erin); daughter Larissa (Dale); step son Adam (Lauren), and five grandchildren. She was predeceased by her sister Elaine (1995); nephew Jeff (2000); son Jared (2000); father Abe (2001) and mother Kay (2013).
Bev's funeral will be held on Friday, July 16, 2021 at 10:00am at CrossRoads Church, Red Deer County AB. A private family only interment will take place.
A full LiveStream link of the funeral service can be found here, (please tune in 5 minutes prior to 10AM Alberta time to sort out any potential connection issues):
crossroadschurch.ca/livefunerals
Any special giving or donations in honor of Bev can be made to either Ketchun Lake Bible Camp or to the Red Deer Hospice Society.
Condolences to Bev's family may be emailed to meaningful@telus.net.
Arrangements in care of
Meaningful Memorials Funeral Service
A locally owned cremation and funeral provider
serving Red Deer and all of Central Alberta
587-876-4944
Share Your Memory of
Beverly
Service Area
Red Deer and all of Central Alberta including, but not limited to:
Blackfalds, Bentley, Bowden, Delburne, Eckville, Elnora, Innisfail, Lacombe, Olds, Penhold, Ponoka, Rimbey, Spruceview, Sylvan Lake, Sundre.
Contact
Bay 12, 4621 - 63 Street
Red Deer, AB T4N 7A6
Office hours by appointment only
24 Hours
(587) 876-4944
Fax: (403) 290-8243
Have A Question?
We understand that there are many questions that arise when a death occurs. We are available 24 hours a day, seven days a week to answer questions you may have and provide direction. Please call us if you require immediate assistance.