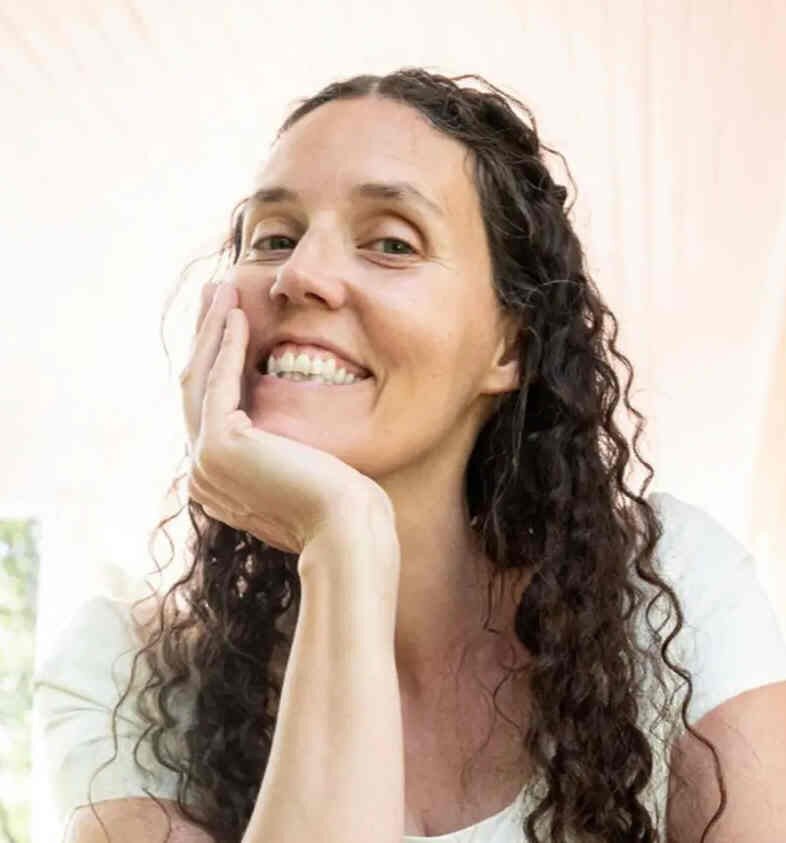 Obituary of Alisha Coral Ouellette
It is with heavy hearts and profound sadness that we announce the passing of Alisha Coral Ouellette, a beloved mother, cherished friend, and valued member of the community. She departed this world in a tragic car accident on June 5, 2023, leaving behind a legacy of love, compassion, and cherished memories. Alisha was predeceased by her father Clifford Hughes and will be dearly missed by her children Rachel (Eric), Spencer, Nicholas, Felix, William, Caelyn; her mother Christine Higham; seven siblings, and numerous nieces; nephews; extended relatives, and friends. Alisha was a devoted mother to her children and an inspiration to all who had the privilege of knowing her.
Born on July 13, 1975 in Calgary AB, Alisha was a remarkable woman whose zest for life was contagious. She possessed an immense passion for music and found solace in playing the piano. Her melodies would resonate throughout the house, filling the air with enchantment and joy. The sound of her fingers dancing across the keys brought warmth to the hearts of her loved ones.
Alisha was not only a gifted musician but also an active member of her church community. Her unwavering faith guided her actions, and she dedicated countless hours to supporting and uplifting others. Her involvement in church activities, from playing the piano and organ each Sunday to driving those in need to church, reflected her genuine desire to make a positive impact on the lives of those around her.
In addition to her musical talents and devotion to her faith, Alisha was known for her culinary skills. Her kitchen was a gathering place of lovingly made meals and the best cinnamon buns in the world. With a dash of creativity, she transformed simple ingredients into delicious masterpieces that delighted the taste buds of her family and friends. Her home was always filled with laughter and the irresistible aroma of her cooking, creating a warm and welcoming atmosphere that will forever be cherished.
Alisha had an eagerness to learn. She loved reading and immersing herself in the beauty of language, and the power of storytelling. She would often lose herself in the pages, finding insight and comfort, which she shared with those around her.
Alisha possessed an entrepreneurial spirit that propelled her to embark on various business ventures. With her education in marketing and a love of learning, she worked hard to be successful. She built strong relationships within the community and became a trusted figure in the local markets and trade shows.
Alisha had a green thumb and nurtured a bountiful garden. She meticulously tended to each plant with care. She loved dancing in the rain, being outside in nature, and enjoyed long walks with her family and friends. Sharing her love of gardening with her children and teaching them the importance of nurturing and experiencing nature was a gift she passed onto future generations.
But perhaps the most enduring legacy of Alisha lies in her friendships. She was a compassionate listener, a reliable confidante, and a source of unwavering support. Her genuine kindness and radiant smile brightened the lives of everyone she encountered. Whether through a comforting embrace, a heartfelt conversation, or a warm meal, Alisha had an extraordinary ability to make others feel valued and loved. Her friendships were cherished, and her absence will be deeply felt by all who were fortunate to call her a friend.
Alisha leaves behind a profound and everlasting impact on her children, whose lives were enriched by her love and unwavering devotion. She will be forever remembered as a remarkable mother and a guiding light in their lives. Her memory will continue to inspire and uplift them as they navigate the path ahead.
A Funeral Service will be held at the Church of Jesus Christ of Latter-day Saints, Kentwood Chapel, 8 – Keast Way, Red Deer AB, on Tuesday, June 13, 2023 at 11:00 a.m.
The funeral service for Alisha will also offer a virtual option for those unable to attend in person: https://www.youtube.com/live/ENR88RCobXo?feature=share.
In lieu of flowers, the family kindly requests donations be made to a GoFundMe set up in support of her children through this difficult time.
Condolences to Alisha's family may be emailed to meaningful@telus.net. Please indicate Ouellette in the subject line.
Arrangements in care of
Meaningful Memorials Funeral Service
A locally owned cremation and funeral provider
serving Red Deer and all of Central Alberta
587-876-4944
Share Your Memory of
Alisha
Service Area
Red Deer and all of Central Alberta including, but not limited to:
Blackfalds, Bentley, Bowden, Delburne, Eckville, Elnora, Innisfail, Lacombe, Olds, Penhold, Ponoka, Rimbey, Spruceview, Sylvan Lake, Sundre.
Contact
Bay 12, 4621 - 63 Street
Red Deer, AB T4N 7A6
Office hours by appointment only
24 Hours
(587) 876-4944
Fax: (403) 290-8243
Have A Question?
We understand that there are many questions that arise when a death occurs. We are available 24 hours a day, seven days a week to answer questions you may have and provide direction. Please call us if you require immediate assistance.