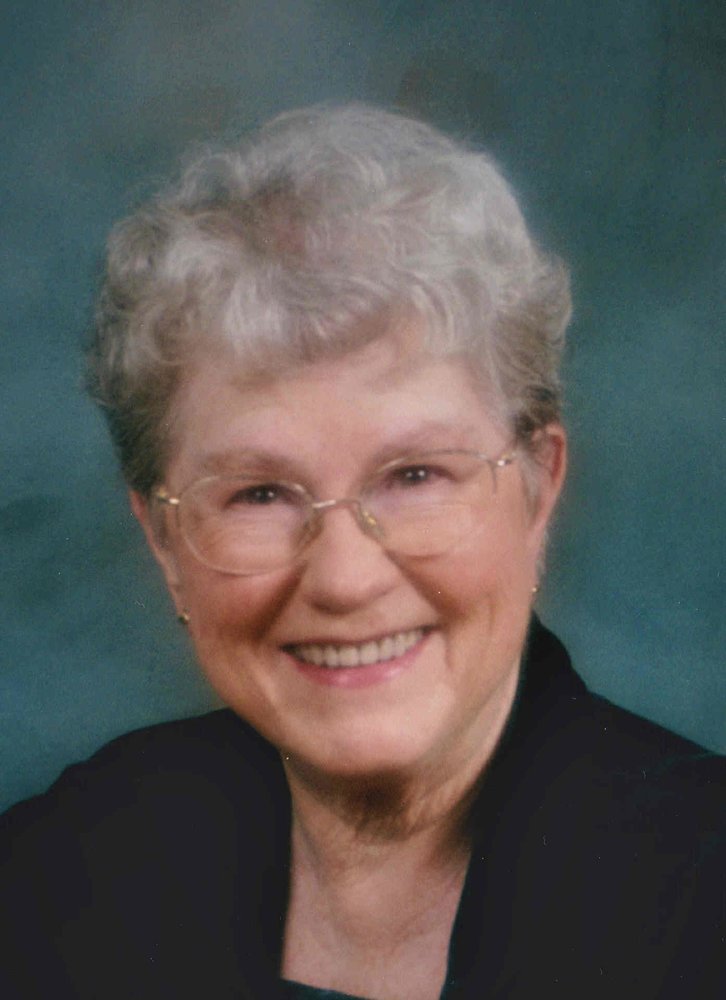 In Memory of
Elma Veronica Watson
Friday, June 19, 2020
Obituary of Elma Veronica Watson
Elma Veronica Watson (nee Emblen) of Red Deer, Alberta passed away at the Red Deer Hospice on June 19, 2020, at the age of 86.
Our Mother, Elma, was born in Winton, Queensland in Australia in 1933. In her earlier years, Mom attended church at St. Patrick's Church in Winton for many years, where she received her First Holy Communion and Confirmation.
Elma was seen on the Winton streets barrelling around on her second-hand green bicycle when she was younger – she was so proud of that bike.
The town of Winton has a claim to fame as the first home of the airline Qantas and also as the town that the poem "Waltzing Matilda" which was later made into the famous Australian song, was written. Mom, being a proud Australian, taught us all about Australia and their prowess in the Summer Olympics (swimming, tennis, etc.).
Mom moved on and went to college in Townsville and went on with jobs working on down the eastern coast of Australia.
Mom and Dad were married in Adelaide, South Australia on February 10, 1955. Mom was working as a Phonogram Operator and Dad was a Tram Conductor. At the time, the marriage papers were drawn up Dad was listed as a Bachelor and Mom was listed as a Spinster. Dad told us that Mom and he met on the steps of the telegraph office Mom worked at and that they were each dating other folks at that time but that somehow it worked out – as love often does.
Dad whisked Mom back to Canada in 1957 and they settled in Red Deer, Alberta. They built a house just to the east of Red Deer at R.R.2, site 2 in the area called College Park and lived in the "country" atmosphere from 1959 to 1963. The big city beckoned, with less taxes, and the Watsons moved back into Red Deer to 55 Street, where all the children were raised (six of us).
Mom really only returned to Australia during these years to visit with her Mother and then when her Mother finally passed on. Mom had retained her Australian passport and citizenship for exactly the need to return to Australia and believed this left her a quicker alternative than if she were Canadian at that moment. "Grandma in Australia" as we knew her visited us here in Canada also with a long trip in the later part of the '70s.
Mother proudly became a Canadian Citizen in June of 1987; Mom would show us her study books and we're pretty sure most of us kids thought there was much more in those documents than we were getting taught in our schools.
Mom worked at various home-based jobs (like selling Watkins or Best-O-Milk) while still raising the children and later held two longer positions at Kentucky Fried Chicken and at Central Alberta Community Residence Society (CARS) for roughly 10 years starting at 1999.
Mom had to take courses to learn about computers and became quite proficient with working with them and that led to the job at CARS. Mom wasn't that scared of technology and learned quickly with any new devices that popped into the household like the computer, or digital cameras, new wireless house phones, cell phones, TV remote controls, microwave ovens (which she didn't really like), etc..
Mom and Dad always made sure there were summer holidays and then the six kids were packed into the station wagon and the large tent was packed up – and over hills, dales and mountains we would go. There was quite often a small disaster along the way on these holidays but Mom or Dad would get it fixed up and Mom could still get great meals fixed up no matter what the conditions. These trips had many fond memories but there was a lot of work done by Mom to make everyday happen – and Dad to do the driving.
With the children out of the house Mom and Dad moved to Lacombe in 2000 and enjoyed the quieter life – but wait there were eight grandchildren to be involved with.
Once the grandchildren were older, they moved back to Red Deer in 2016.
Along this journey in Canada, Mom first survived catching the Asian Flu, Breast Cancer, two knee replacements; one hip replacement and a few breaks to her arms.
But Mom didn't stay entirely in Canada, Mom and Dad travelled to Scotland with friends. They had booked to go to Russia in 1980, but the Canadian boycott of those Olympic games cut that trip totally out. Mexico was, of course, a destination that they had to go to. A trip to New Zealand and Australia in 2002 with friends and family got Mom back to her birthplace for awhile. There were also numerous excursions around North America using the car or taking a plane to visit other family or just for the trip itself.
Mom loved bird watching and cared for all animals but especially cats. She had a very open heart to anyone who needed it. She loved spending time with family; her garden; and her various friends at the charities including the Catholic Women's league. Mom donated many hours and was very generous to the various charities.
As time went by, Mom said she missed things like:
Clothes drying on a line in the back yard;
Visiting with the neighbour ladies while hanging out the clothes;
Ordinary conversations about ordinary things; Eating fruit with seeds;
Food with no additives or colourants;
Good comedy shows that give a person a good "belly laugh"
No words can express the loss we feel of the passing of our beautiful mom. Her love for her children, grandchildren and great grandchildren will live on through us as we continue to go on and love one another. Mom always had a lot of patience and unconditional love for our family.
Mom leaves behind a lot of family to love and remember her: her husband Ken; children Mark Watson (Charlene); David Watson (former spouse Glynis); Brett Watson and Theresa Frech; Lee-Anne Watson Keates (Mark Keates); Heather Watson and James Watson (Fran).
There are 13 grandchildren: Teresa (Andrew); Matthew (Tiffany); Rachel (Derek); Catherine; Ian; Luke; Rebekeh (Taylor); Hayley; Niall; Angus; Charlotte (Joshua); Daniel (Rizelle); Carisa; as well as nine great-grandchildren: Harlow; Seth; Emmett; Jade; Paige; Sidney; Kieran; Maggie; Alexander.
There are also the many, many friends Mom had and a close-knit group of the extended family. Family did mean so much to Elma. She often told us that because she was an only child, she always had wanted a family – and she made sure we all stayed together as such. Even now, we believe that a large, odd coloured but beautiful butterfly could be her way of watching over us (there've been sightings at the lake).
Mom had many sayings: like when there was a thunderstorm – the angels were bowling in heaven;
Happy people don't worry about what they don't have;
The nearest thing to heaven is a child.
We all know that Mom is off on another journey and that old song "Waltzing Matilda" comes to mind once more. We'll all join you one day and we'll all go waltzing matilda with you!
Due to the current Covid social gathering restrictions, a private family urn interment service will be held with details regarding a memorial service to be announced at a later date.
In lieu of flowers, memorial donations may be made directly to the Red Deer Hospice Society, 99 - Arnot Ave, Red Deer AB T4R 3S6, the Central Alberta Humane Society, 4505 - 77 St., Red Deer AB T4P 2J1 or to the Ronald McDonald House (Central Alberta), 5002 - 39 St., Red Deer AB T4N 2P2.
Condolences to Elma's family may be emailed to meaningful@telus.net. Arrangements in care of Meaningful Memorials Funeral Service, serving Red Deer and all of Central Alberta, 587-876-4944.
Share Your Memory of
Elma
Service Area
Red Deer and all of Central Alberta including, but not limited to:
Blackfalds, Bentley, Bowden, Delburne, Eckville, Elnora, Innisfail, Lacombe, Olds, Penhold, Ponoka, Rimbey, Spruceview, Sylvan Lake, Sundre.
Contact
#1 4625 - 63 Street
Red Deer, AB T4N 7A6
Office hours by appointment only
24 Hours
(587) 876-4944
Fax: (403) 290-8243

Have A Question?
We understand that there are many questions that arise when a death occurs. We are available 24 hours a day, seven days a week to answer questions you may have and provide direction. Please call us if you require immediate assistance.